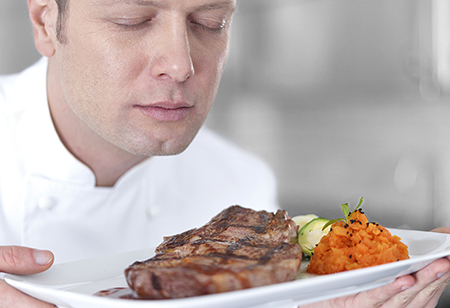 We're talking about smoking meat of course. If you're one of the many Arizonans who loves the advantage of meat smoking and grilling all year round outside, you may be asking yourself:
Should I smoke meat or grill it?
If you ask Dr. Aaron Boor, DO, a primary care physician with HonorHealth Medical Group, smoking meat is far from what a doctor would consider a healthy option.
It's true that smoking meat doesn't produce the charred black carcinogen-laden crust that often comes with grilling at high temperatures. However, consuming smoked meat is actually linked to a series of other health conditions.
The National Cancer Institute cites a correlation between smoked meat and prostate, colon and colorectal cancers. Also, the high sodium levels that come with this method of cooking increases the risk of stroke, heart disease and diabetes.
So, what to do?
According to Dr. Boor, it's best to stick with grilling. Not only does the food taste better, he says you get the added benefit of fat running off the meat as opposed to collecting in a pan.
There's a reason they say "ask your doctor." Contact your HonorHealth doctor to answer your questions or call 623-580-5800 to find a doctor who can.
Dr. Boor is an Arizona native who believes "Prevention is key. Getting people to maintain a good diet and exercise is the mainstay of what I practice. We try to partner with you and provide motivation and information for making meaningful change."