Human papillomavirus, also known as HPV, is the most prevalent sexually transmitted virus in the United States. While many strains of HPV don't cause symptoms or lasting effects, other strains are associated with genital warts and even cancer.
For many years it was thought that HPV primarily caused cervical cancer in women. However, recent research has indicated that men are at risk of contracting HPV-related cancers too.
"There is a new and growing trend of oral cancers in adult men that are related to HPV," said Dr. Mark Lewis, an internal medicine physician at HonorHealth. "The research also suggests that HPV-related oral cancers are much more common in men that they are in women."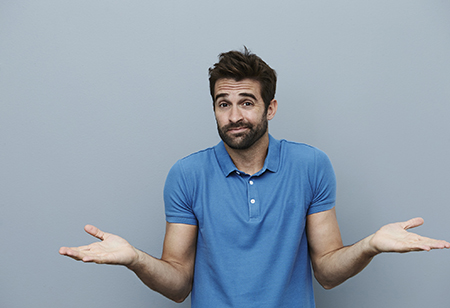 Although HPV cancers are on the rise, the chance of getting the disease is significantly decreased via an HPV vaccine. The Center for Disease Control (CDC) recommends that both boys and girls get the vaccine starting at age 11 to 12. Despite this recommendation, only 43 percent of teens are up to date on their HPV vaccines.
"Many parents are reluctant to vaccinate their young teens and pre-teens against HPV because they feel that their child isn't sexually active at age 11 or 12." Dr. Lewis said. "But the point is that we want to give them the vaccine well before they're sexually active to give them protection later in life. There is also evidence that there is a more effective immune response when the vaccine is given earlier."
The HPV vaccination gender gap is starting to close, but fewer boys than girls are up to date on their vaccinations. In Arizona, 46.6 percent of teenage girls are up to date on their vaccine, whereas only 41.7 percent of teenage boys are.
"The recommendation that boys also be vaccinated for HPV came out several year after the recommendation came out for girls, so many parents still aren't aware that boys need to be vaccinated, too," Dr. Lewis said.
If your child is past his or her pre-teen years but hasn't been vaccinated yet, there's still time. The CDC finds that women up to age 26 and men up to age 21 still benefit from being vaccinated. The HPV vaccine is available at many HonorHealth primary care locations. Request an appointment to talk with your child's primary care physician about the HPV vaccine.