Prenatal education - childbirth classes
To help you learn as much as possible about your pregnancy and life with your baby, HonorHealth provides more than a dozen maternity and childbirth classes. All classes are subject to a minimum registration and availability. Because curriculum is intended for an adult audience, please do not bring children to prenatal classes.
Classes
---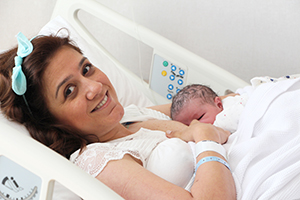 Breastfeeding
(3.5 hours)
Taught by a lactation educator, this class gives you and your partner important information to get you off to a good start with breastfeeding. Topics include:
Physiology of breastfeeding
Breastfeeding
Tips for latching on and positioning
Pumping
Returning to work
Avoiding possible nursing problems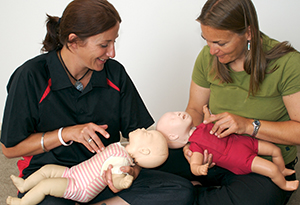 Infant CPR
(Approximately 2 hours)
This informative, hands-on class covers basic life support and foreign-body airway obstruction for infants. The class is taught by a certified CPR instructor as outlined by the American Heart Association, but does not include a course completion card.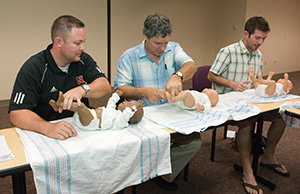 Training camp for new dads
(3.5 hours)
Designed for expectant fathers, this class helps men explore their unique roles as dads. Discussion includes:
The changing relationship between fathers and mothers
Conflicting emotions
Ways to support the mother through pregnancy, labor, post-partum and breastfeeding
The basics of fathering
Bonding with your new infant
Sibling preparation, for ages 3 to 10
(Approximately 1.5 hours)
This class is designed to help your older children prepare for their new sibling. The class includes a workbook, films and discussion about the care and handling of a new baby.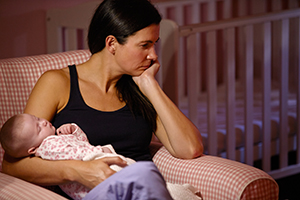 Pregnancy and postpartum depression support group
If you're pregnant or have given birth recently and are experiencing depression or anxiety, you're not alone. Symptoms can appear any time during pregnancy and during the first year after childbirth. This free group is facilitated by licensed psychologist Abby Garcia, PhD.