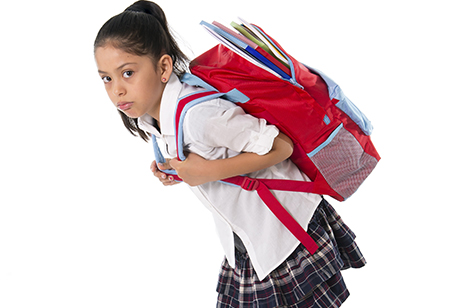 Your kids may like the way a certain backpack looks or be drawn to the superhero or princess featured on it, but make sure you account for safety as well as looks. According to Corina Veatch, MD, a pediatrician and internist at HonorHealth Medical Group, backpacks that are too heavy or worn incorrectly may injure your kids' muscles and joints. This can lead to severe back, neck and shoulder pain. Dr. Veatch offers the following tips to ensure your child's backpack is safe.
Choose a backpack that features:
Wide, padded shoulder straps or even wheels.
A padded back.
Lightweight material.
To prevent injury, remind your child to:
Always use both shoulder straps.
Pack light.
Spread the weight throughout all of the backpack's compartments.
Bend using both knees while wearing a backpack.
If your children tell you that their backpacks are causing any pain or discomfort, see your doctor quickly.
Questions? Concerns? Ask your child's doctor for advice.
Find a primary care physician.
Resource: American Academy of Pediatrics.