Neurointensive care at HonorHealth treats patients with life-threatening disorders and injuries of the brain, spinal cord and nerves. A neurointensivist, a physician who cares for patients in the neurological ICU, has expertise not only in critical care medicine, but also in recognizing and treating neurologic emergencies.
In addition to a neurointensivist, the team of experts treating you in the neurological ICU can include neurosurgeons, neurologists, interventional neuroradiologists, oncologists, physical medicine and rehabilitation physicians, and anesthesiologists specializing in pain control.
Admission to a neurologic intensive care unit has been associated with:
Improved outcomes.
Lower mortality rates.
Shorter length of stay.
Lower total costs of care compared with a general ICU setting.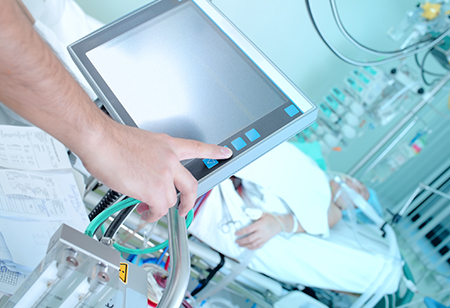 HonorHealth offers treatment for: