First Year Residents
Class of 2021 - Internal Medicine Residency Program.
Martin Joseph, DO
Why HonorHealth IM Residency:The people! I am so lucky to learn from and grow with the amazing people here at the TPK and throughout HonorHealth.
Future Plans: I am interested in Infectious Disease and Toxicology. I am open to pursuing a fellowship post residency, but for now I look forward to enjoying my time and growing as an Internal Medicine Resident.
Fun Facts: Gym, Tan, Laundry (just kidding). But really, I like to stay active, travel, eat different kinds of food, play videogames, watch movies, and listen to electronic dance music.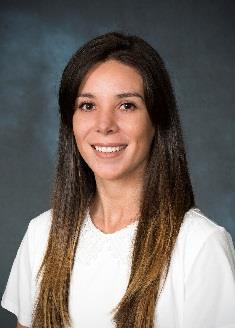 Paige McCleary, MD
Why HonorHealth IM Residency: I wanted a small-sized program where I knew my work would be valued. To me the HonorHealth IM Residency was the program that would make my personal growth and development as a physician a priority.
Future Plans: I have not decided my next step yet, but I am interested in continuing with Internal Medicine.
Fun Facts: Apart from medicine, I love competitive sports! I am always interested in forming a fantasy football league or playing a pick-up game of soccer.
Anh Nguyen, DO
Why HonorHealth IM Residency: I had the chance to rotate with the HonorHealth IM Program as a Sub-I during my fourth year of medical school. Not only did I learn a great deal during my rotation, but I was impressed with how kind and supportive everyone in the program was. The program may be young, but that does not limit our ability to become great physicians. I am proud to be a part of the Third Class of this program.
Future Plans: I will be looking to pursue a fellowship after I complete my residency at HonorHealth.
Fun Facts: I love rainy days, outdoor activities, drawing, cooking, traveling, and hanging out with my peers!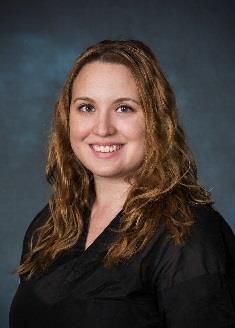 Jacqueline O'Neill, MD
Why HonorHealth IM Residency: I chose HonorHealth because everyone here has genuine investment in the residents and our careers. In addition, I wanted to be somewhere that enabled me to make a difference.
Future Plans: My future goals are to work as a hospitalist or to do a fellowship in either Critical Care or Infectious Disease. In addition, I want to work with Global Health and Health Policy.
Fun Facts: My favorite thing to do outside of medicine is travel and learn about different cultures and their history.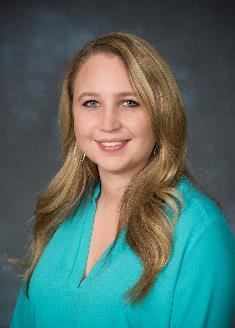 Lydia Taranto, MD
Why HonorHealth IM Residency: I grew up in rural northern Arizona working in the outdoors in my family's home businesses. I decided to go into the medical field when my niece was born with complex congenital heart defects, inspired by her journey. I attended Northern Arizona University for undergrad (Biology, Chemistry and Economics) and the University of Arizona College of Medicine in Tucson for medical school. Initially I thought I would go into surgery, but after one year in residency here in the Valley I decided that I would rather be involved in patient care through Medicine rather than Surgery. I love cardiology and especially the pathophysiology of congenital heart disease, particularly in the adult.
Future Plans: My goals are to enter cardiology and do an additional fellowship to emphasize care of the adult with congenital heart disease.
Fun Facts:When I'm not working or studying, I enjoy spending time with my horse, oil painting, exploring as much of the world as possible, and my daily favorite, gym time!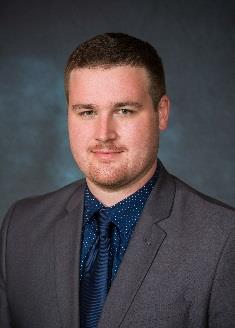 Jonathan Theriot, DO
Why HonorHealth IM Residency: Three things about the HonorHealth IM Residency stood out to me. One, I did not have to relocate my family! Two, an unbeatable quality of life as a resident. Three, I really got a sense that the faculty is truly dedicated to teaching.
Future Plans: My future plan is to work in rural inpatient medicine.
Fun Facts: I have two little kiddos and a working wife so "me time" is quite rare. I wanted to go to culinary school at one point. As a result, I was challenged by Dr. Markus, our Program Director, to a gumbo cook-off.
---
Second Year Residents
Class of 2020 - Internal Medicine Residency Program.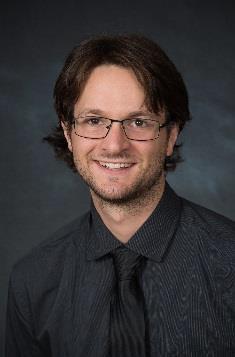 Daniel Davis, MD
Future Plans: Primary care.
Fun Facts: I'm crazy about biking, hiking, backpacking. Arizona is a good place to do all three.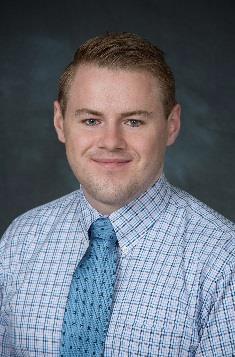 Dylan Doss, DO
Why HonorHealth IM Residency: In the HonorHealth IM Residency, I've found supportive and encouraging leadership, resourceful and knowledgeable upper classmates, and a culture of excellence that motivates my learning and growth every day to provide the best possible care for my patients. It was evident early on in my residency, the great strides that our faculty had taken to provide easy access to a wide array of resources for professional and educational development, and to foster an environment that motivates all of us to squeeze out every ounce of experience we can on our rotations, each and every day!
Future Plans: Ambulatory Medicine, most likely. I enjoy getting to know my patients, and being on the frontline of preventive medicine.
Fun Facts: I'm an Arizona native and let me tell you - it's an awesome place to live! The summers are hot, but easily alleviated with a pool party or road trip up north. If you like food as I do (see my picture), then you'll be glad to know that Arizona is a cultural melting pot with the cuisine that reflects it. As a resident, you'll be busy - it's important to live in a city where you have a number of options when it comes to R & R, and nowhere beats AZ.
Mary Gomez, DO
Why HonorHealth IM Residency: As a local, I value training in and serving the greater Phoenix community. The HonorHealth IM Residency Program provides a fantastic opportunity to do both.
Future Plans: I'm looking forward to focusing on either dermatology or sports medicine within the internal medicine field.
Fun Facts: Pretty much sums me up: God, family, nature, working out, hiking, biking, brunch, patios, sports, Phoenix Suns, Arizona Cardinals, spring training games, March Madness, St. Patrick's day, Italy, sailing, and music festivals!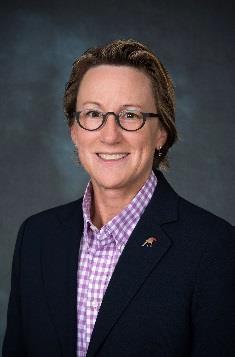 Janie Goodall, DO
Why HonorHealth IM Residency: There were several things that drew me to HonorHealth. Despite being a new program, the residency exists within a well-established and diverse healthcare system. The training opportunities are diverse and numerous. The didactics are well structured. More compelling than all of these though, are the people. The residents and faculty I encountered on my interview liked each other, liked their program, and were clearly happy to be where they were. That, more than anything, sold me on making it my home for the ensuing three years.
Future Plans: My goal is to be a hospitalist and remain in the valley.
Fun Facts: In my real life, I like trail running, mountain biking, skiing, and other outdoor adventures. I enjoy reading fiction, traveling, and spending time with friends and family.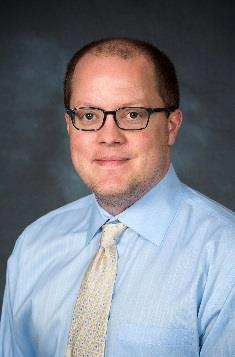 Evan Hundley, MD
Why HonorHealth IM Residency: The people. The interview really sold me as every single person I met was open and friendly. Also, the focus on work-life balance was important - yes, you're a resident, but you should be able to have a life too!
Future Plans: Still debating, but I've always been interested in GI. I'm also really enjoying critical care medicine.
Fun Facts: I'm a huge fan of food, and am always looking for new restaurants. Otherwise, I enjoy movies, board games, and party games. Once the sun calms down, I'm really looking forward to camping and hiking around here and up in the mountains.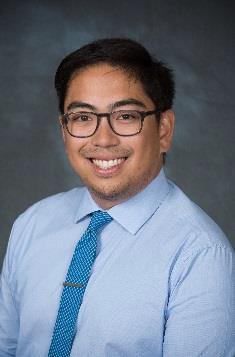 Allan Santos, DO
Why HonorHealth IM Residency: As a medical student at AZCOM, I have had the opportunity to rotate at several hospitals around the valley. Not only is the hospital beautiful, but the staff is wonderfully supportive. During my 4th year of medical school on Rheumatology, I was able to interact with the residency program and was impressed with their didactics, the residents, as well as the attending staff's teaching abilities.
Future Plans: Undecided but interested in critical care medicine.
Fun Facts: I am a two-time pub quiz winner.
---
Third Year Residents
Class of 2019 - Internal Medicine Residency Program.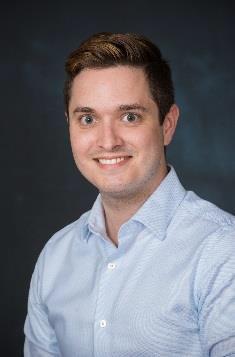 Brandon Bikowski, MD
Why HonorHealth IM Residency: I thought the website was really well done. Also, during my interview, it kind of just felt like home.
Future Plans: Hospitalist.
Fun Facts: I make a mean cheesecake.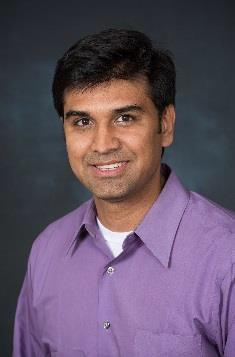 Harshad Chaudhari, MD
Why HonorHealth IM Residency: My interview day interactions with everyone was the main reason for me picking the HonorHealth IM Residency and I really liked the vision of Dr. Markus (Program Director).
Future Plans: Would love to be part of academics even after graduation.
Fun Facts: I like the New England Patriots. I like running and hiking. Of course, I love MKSAPs.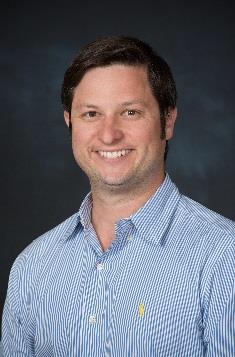 Benjamin Lawson, MD
Why HonorHealth IM Residency: HonorHealth IM Residency was chosen primarily because of the vast opportunity the program provides and the terrific faculty and administrators.
Future Plans: Gastroenterology fellowship.
Fun Facts: Bass guitar, carpentry work, mountain biking, hiking, fishing and table tennis.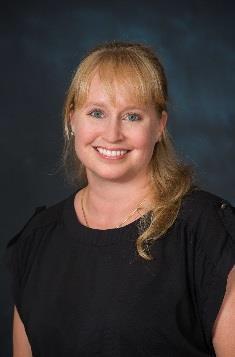 Alexis MacDonald, MD
Why HonoHealth IM Residency: A well balanced program where clinical and academic education is a top priority and never compromised at the extent of service. A small community hospital where residents share in an existing cooperative and collegial environment. I worked with a multidisciplinary team at the network and institution level to improve patient safety and quality improvement to reduce central line blood stream infections.
Future Plans: Critical Care or Hospitalist medicine. I will be going to Geisinger for critical care fellowship July 1, 2019!
Fun Facts: Traveled to 60 countries and I love a great sunset.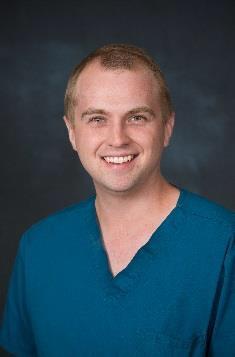 Ross Petersen, MD
Why HonorHealth IM Residency: Unique experience as a new program gives me opportunity that would otherwise not be available or possible. Staff that believes that learning in medicine can be done in a helpful, thoughtful and professional manner.
Future Plans: Rheumatology.
Fun Facts: Alternative Rock/Punk Rock; Goldfinger, Gaslight Anthem, 311 etc., college football, camping and hiking all over AZ and national parks. The resorts for special occasions! Love Spider-Man, favorite places to eat (a hobby all on its own): La Purisima Bakery, Paradise Valley Burger Co., Mary Coyle Ice Cream or That's Amore Gelato (it's AZ and you need those).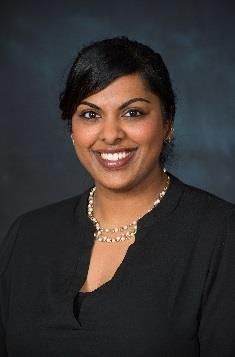 Rangashree Varadarajan, MD, MS
Why HonorHealth IM Residency: This is a dynamic program that emphasizes both professional and personal growth. Teaching is well-structured, opportunities are diverse, and teamwork is a must. There is ongoing development within the program which ensures that it meets the needs of our diverse residents. The icing on the cake is the people at HonorHealth are happy, passionate, and dedicated to their work.
Future Plans: Nephrology fellowship. Academic medicine thereafter.
Fun Facts: Concert violinist and vocalist. Love rescue animals and tacos.