We offer a variety of inpatient and outpatient experiences to give residents a diverse and balanced education.
Inpatient
On our inpatient schedule, we rotate call in a cyclical fashion every four days. This cycle includes a long-call day (admitting all day), post-call day (a chance to clean up issues and get to know your patients from the prior day), short call day (admissions for part of the day) and a pre-call day (no admissions, prepare for long-call). As a community hospital, we see a strong variety of cases, from frequent "bread-and-butter" cases like congestive heart failure and pneumonia, to the rare "zebra's" such as cardiac myxomas and spontaneous thoracic duct ruptures. Our acuity levels also have a very solid range, from the lower-acuity cases like cellulitis to high-acuity such as end-stage liver disease.
Ambulatory
During ambulatory rotations, residents evaluate patients in the academic internal medicine clinic on weekdays from 8 am to 5pm. Residents evaluate a variety of patients with respect to ages, diseases and health literacy. We have adapted to COVID well: our residents participate in telemedicine and conduct many patient care activities remotely. Residents also have the opportunity to evaluate patients in urgent care centers and neighborhood clinics in the greater Phoenix area where they encounter patients from diverse socioeconomic backgrounds. There is an effort to promote graduated autonomy in both complexity of patient illness and the number of patients evaluated by residents. As a result of the residency program's commitment to wellness, residents are granted one day off during each ambulatory rotation to attend to their own health and welfare—this is in addition to weekly protected administrative time, just as clinicians would receive as part of real-world employment.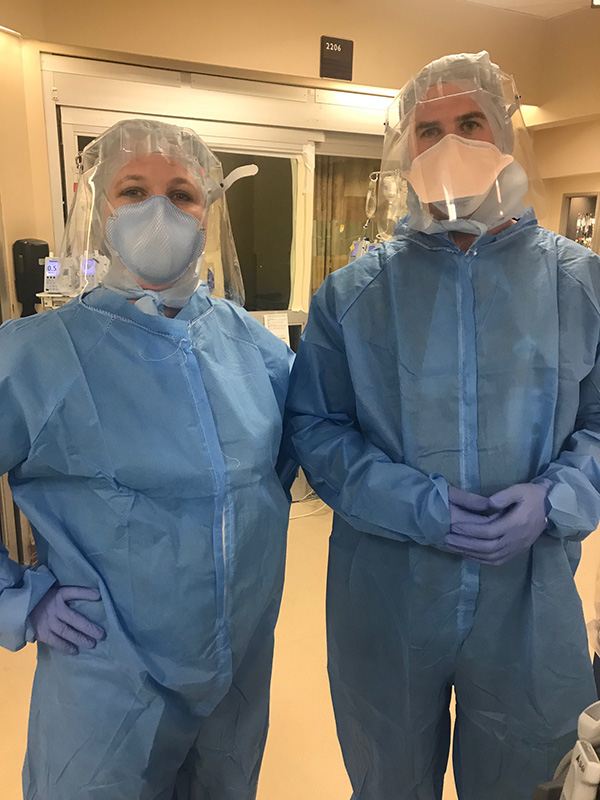 Categorical Year 1
Inpatient - 19 weeks
Night float - 4 weeks
Ambulatory medicine - 13 weeks
Emergency medicine - 4 weeks
Sub-specialty electives - 8 weeks
ICU medicine - 4 weeks
Year 2
Inpatient - 14 weeks
Night Float - 4 weeks
Ambulatory medicine - 8 weeks
ICU medicine - 4 weeks
Sub-specialty electives - 18 weeks
Geriatrics - 4 weeks
Year 3
Inpatient - 12 weeks
Night float - 4 weeks
Inpatient consult medicine - 2 weeks
Ambulatory medicine - 8 weeks
ICU medicine - 4 weeks
Sub-specialty electives - 22 weeks
 
Electives
We offer a diverse range of electives. To name a few:
Addiction medicine
Allergy/immunology
Nephrology/advanced nephrology
Cardiology
Community Health
Dermatology
Endocrinology
GI
Heme/onc
ID
Palliative Care
Procedures
Pulmonary
Radiology
Rheumatology
Surgical subspecialties like: ENT, ophthalmology, orthopedics, CT surgery, urology
Wound care
Designer electives
Residents have the ability to create electives that might not already be in place. Some recent examples include:
Sports medicine
Congenital cardiology at Phoenix's Children's Hospital
Infectious disease at Mayo Clinic
Advanced critical care at HonorHealth Deer Valley Medical Center
Endocrinology at the Veteran's Affairs hospital
Bone Marrow Transplant at HonorHealth Scottsdale Shea Medical Center
Off-site experiences
As a part of their core rotations, our residents consistently get to experience care and increased diversity of patients at:
ICU – HonorHealth Scottsdale Shea Medical Center 
Geriatrics – Mayo Clinic in Arizona
Additional outpatient medicine – Neighborhood Outreach Access to Health Clinics across the Phoenix area